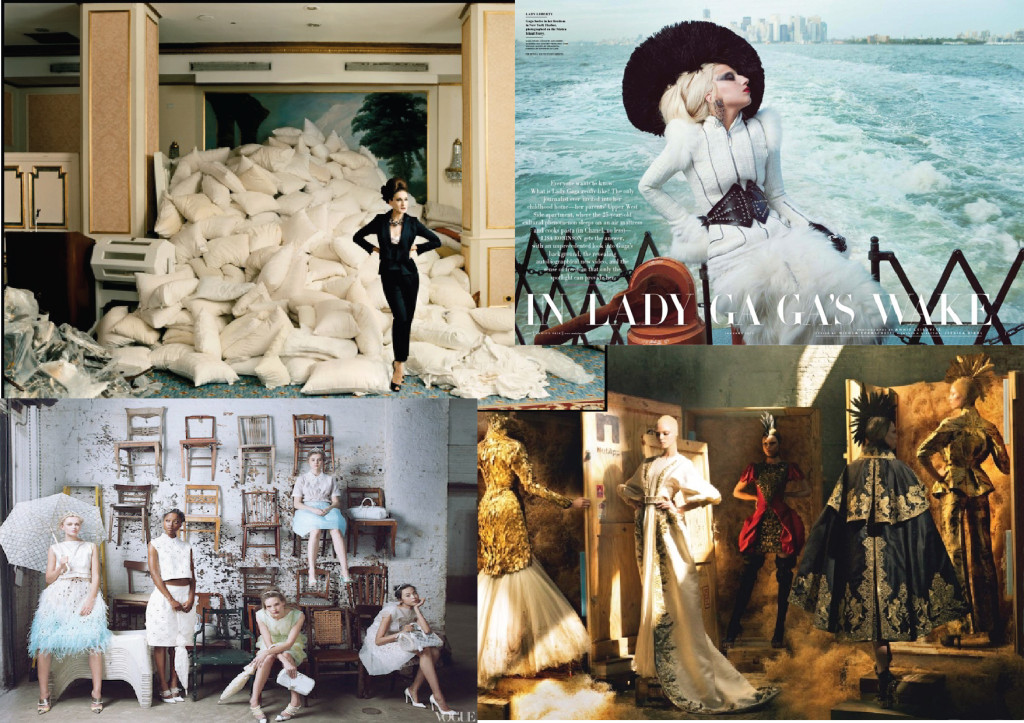 For the most of us fashion is a dream, a fairy-tale and every time we go for shopping, all we want is being part of this creative world. We dream about a bag or about a pair of shoes or anything else. Once we are in the shop, our questions are more like : You know this item I've seen in an advertising? Or in a magazine? Or on a celebrity?  Or on the catwalk this season?
We want to be part of it, part of this fictional story/fairy-tale.
An editorials by Grace Coddington or Brana Wolf or from others fashion editors is a visual story. Who creates this visual story with the fashion designer and the editorials? Who think to the box? Who think to set?
My curiosity led me to this amazing world behind the scene.
And the first name on the list was Mary Howard.
Mary Howard was a well known windows decorator for Macy's. 20 years ago, Richard Avedon, asked her to help him in organizing the shooting set for a Versace campaign. Since then, she has become "the most wanted" set designer, and her portfolio includes many important shoots by Steven Maisel , Annie Leibovitz and many others. Her job consists in working directly with photographers, understanding their needs and their ideas, and helping them to bring it to life. It is just enough to see the pictures of Alice in a wonderland  shot for Vogue by Annie Leibovitz and you will clearly understand the inspiring work has been brought to life.
Fashion industry became an enormous scenography set. We have designers, models, make up artists, hair stylists, advertising, all the editorial, etc. Etc.
Like a big stage where everyone has a role in this fantastic story that is .. Fashion.