"Fashion is an act of faith. And in an age where no secret is sacred, where fabrications and false confidences are the staff of daily life, fashion has retained its mystery … and never has it been talked about so much – the best possible proof of its power to enchant. " Dior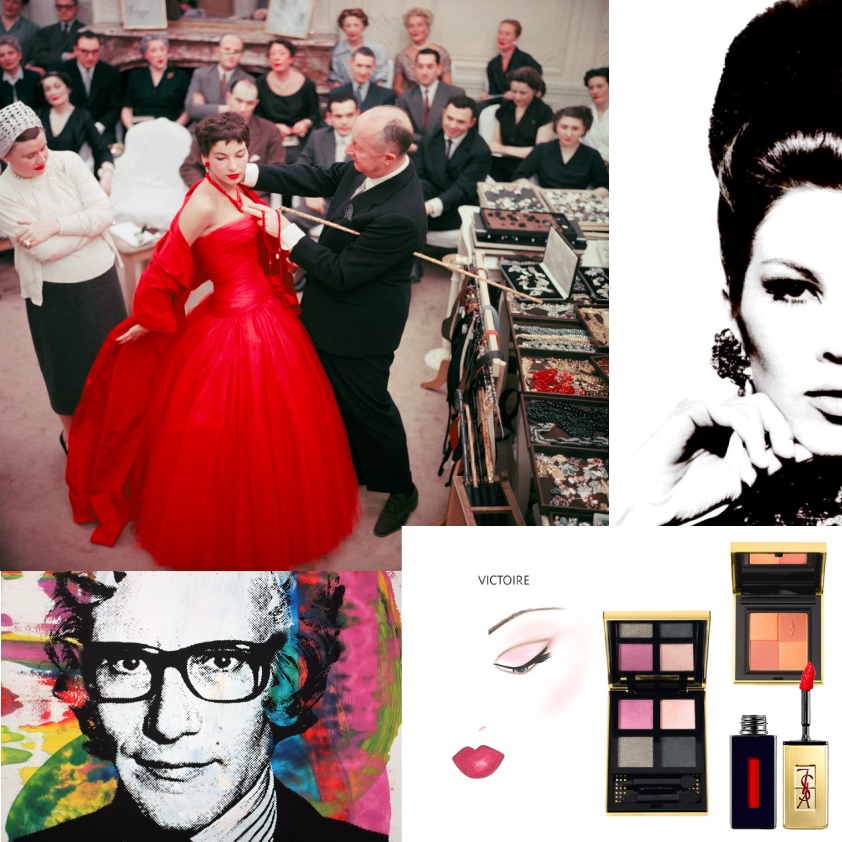 Victoire Doutreleau played a significant role in Dior's '50s heyday as one of his favorite models, and thus, a face of the New Look.
"Victoire! When Christian Dior hired me, he renamed me Victoire. Since then, I [had it changed] to Victoire on my passport. " Victoire Doutreleau
"I think Christian Dior liked that name "Fouilly-les-Oies" because it reminded him of Bécassine [a Breton housemaid comic-strip character who wore a peasant dress]. I think he made me wear it because I was a little undisciplined. The punishment was the strict, three-quarter coat buttoned all the way up that came with that dress. But when you opened it, the dress was very sexy, with a large décolleté. Unlike most models at that time, I was petite with big breasts. Carmel Snow, editor of the American edition of Harper's Bazaar, coined the "busty look" after seeing me in that dress. I didn't work for Harper's Bazaar because of a photographer there — Richard Avedon, who irked me. He said he didn't want to shoot me because I wasn't his type but that I had the most beautiful breasts in the world. Someone reported it to me. I was young.
I thought, how insolent of him." Victoire Doutreleau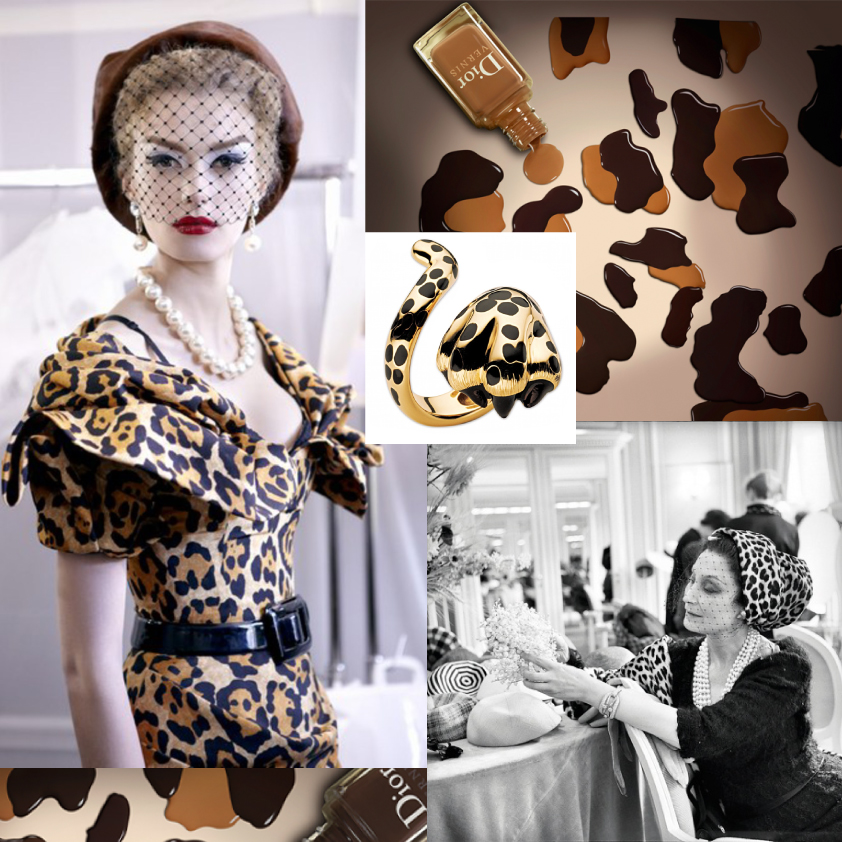 "…Germaine 'Mizza' Bricard, who had once been a demi-mondaine- that is, an expensive prostitute.
'Nowadays', she was heard saying, 'society women have brought the profession into disrepute. They'll go to bed for a cafe creme.'
Madame Bricard was moody, excessive and perpetually late. She never rose before two in the afternoon and wore a new dress every day. But Dior saw her as the epitome of Urban sophistication. She was his muse." Nigel Cawthorne, The New Look: The Dior Revolution, 1996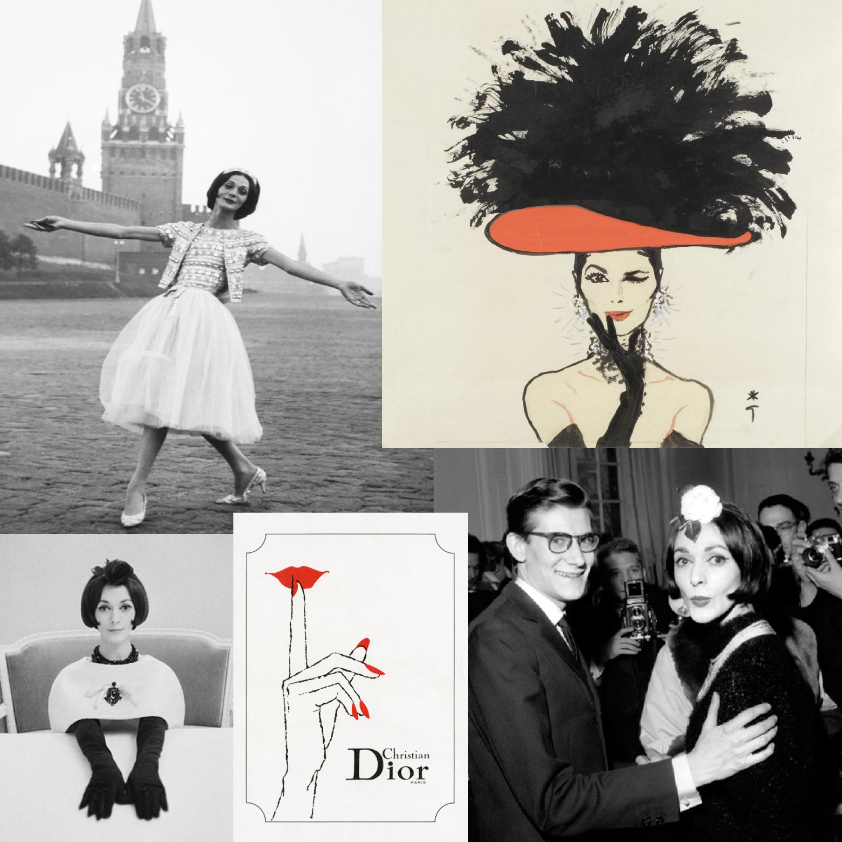 Kouka has been the most beautiful and revered mannequin of her time. She was one of Dior's star models. Yves Saint Laurent who, only sixteen, was already working for Dior, chose Kouka as the body, the face and the icon to represent the french Maison.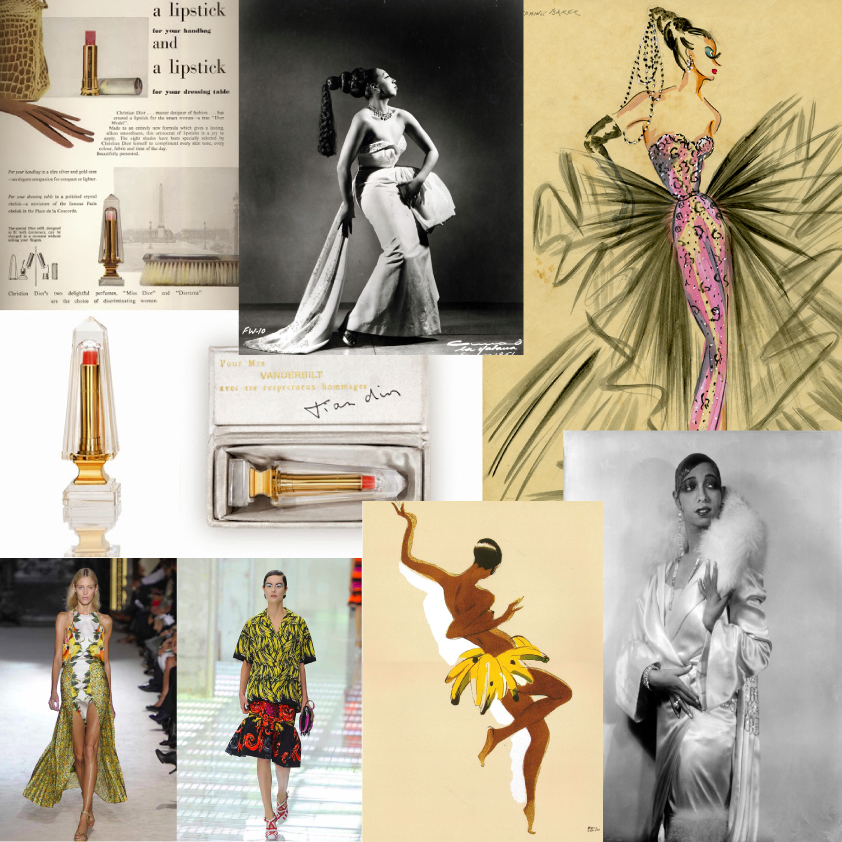 After the second World War, Josephine Baker made waves in America by donning many of Christian Dior's over-the-top confections. She helped the designer revive French haute couture with her international fame — so much so that that Princess Diana was outraged at a Dior retrospective she attended that didn't feature Baker. "You don't even have a dress of Josephine's," she said. "You don't even have a picture. You should be ashamed."
Articles:
http://www.styleite.com/news/christian-dior-muses/
http://wwd.com/eye/people/victoire-doutreleau-at-80-8085481/
http://www.brandpowder.com/a-queens-life-photography-photographed/